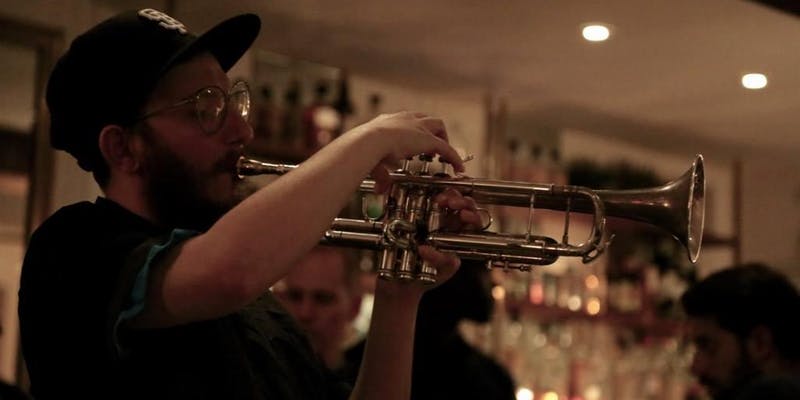 Noah Frank is an SF-based jazz trumpet player, composer, producer, engineer, DJ, and educator. He has performed at jazz clubs and festivals nationwide, including the PDX Jazz Festival in Portland, Herb Alpert's Vibrato Jazz Club in LA, and Paris Bistro in Philly. Noah's recording credits include Chance the Rapper, Saba Pivot, and Mr. Carmack. He splits his time between Brooklyn NYC and the SF Bay Area.

Grant Levin is a San Francisco-based contemporary pianist and composer who performs in various configurations from intimate settings to concert halls and festivals. His style showcases the piano as an infinitely dynamic instrument, allowing the listener to experience the sonic blend.

Together, Noah and Grant will be exploring the jazz repertoire from the 1920s thru today, re-imagining songs from jazz greats like John Coltrane, Miles Davis, Wayne Shorter, Herbie Hancock, and many more.

Tickets are $20 general admission. Advance tickets are available at the link below, or you may purchase your tickets at the door the night of the show. Doors open one half hour before show time. We accept cash only at the door (ATMs are nearby).

The Back Room is an all-ages, BYOB (for those 21+) space, dedicated to (mostly) acoustic music of all kinds. You are welcome to bring your own adult beverage with no additional corkage fee. If you need more information or have any questions, please call us: #510-654-3808. Thank you for your support!
Read more and tickets here : Eventbrite * The Back Room