San Francisco's top jazz pianist Grant Levin releases unique CD which showcases the breadth of his compositions.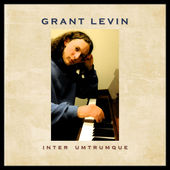 PRLog – Feb. 12, 2015 – SAN FRANCISCO — Grant Levin, releases a new CD "Inter Umtrumque" (Beezwax Records), an all original composition compilation in a contemporary piano trio setting, from between the years of 2001 and 2008. Inter Umtrumque, which is latin, means "between two extremes". The title is reflective of the range and scope of the music performed by the composer Grant Levin (piano) and his sidemen Chris Amberger (bass), Rufus Haereiti (drums), Greg D'Augelli (soprano sax).  […]
Read the full press release here.