Dayna Stephens is an American jazz saxophonist and composer.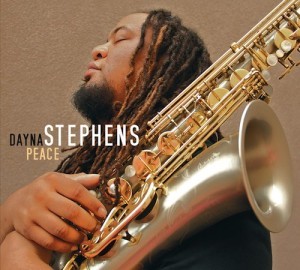 In addition to leading his own group Stephens has performed extensively with Kenny Barron, Ambrose Akinmusire, Taylor Eigsti, Julian Lage, Eric Harland, Gerald Clayton, and many other contemporaries.
Stephens has released five albums as a leader: The Timeless Now (2007), Today Is Tomorrow (2012), That Nepenthetic Place (2013), I'll Take My Chances (2013), and Peace (2014). Stephens' fifth album, titled Peace, features guitarist Julian Lage, pianist Brad Mehldau, bassist Larry Grenadier, and drummer Eric Harland.
Stephens grew up in the San Francisco Bay Area and attended Berkeley High School. He went on to study at the Berkley School of Music and later at the Thelonious Monk Institute of Jazz.
The New York Times heralded Stephens as a "must see," and wrote, "Everything flows with unusual flow fluency and makes you feel rewarded," regarding his improvisational facilities. "When I'm playing, I'm really trying to make something new happen," explains Stephens about his approach to improvisation. "It often happens by playing unintentional notes. That leads me to somewhere. It's always trying to come up with something singable."